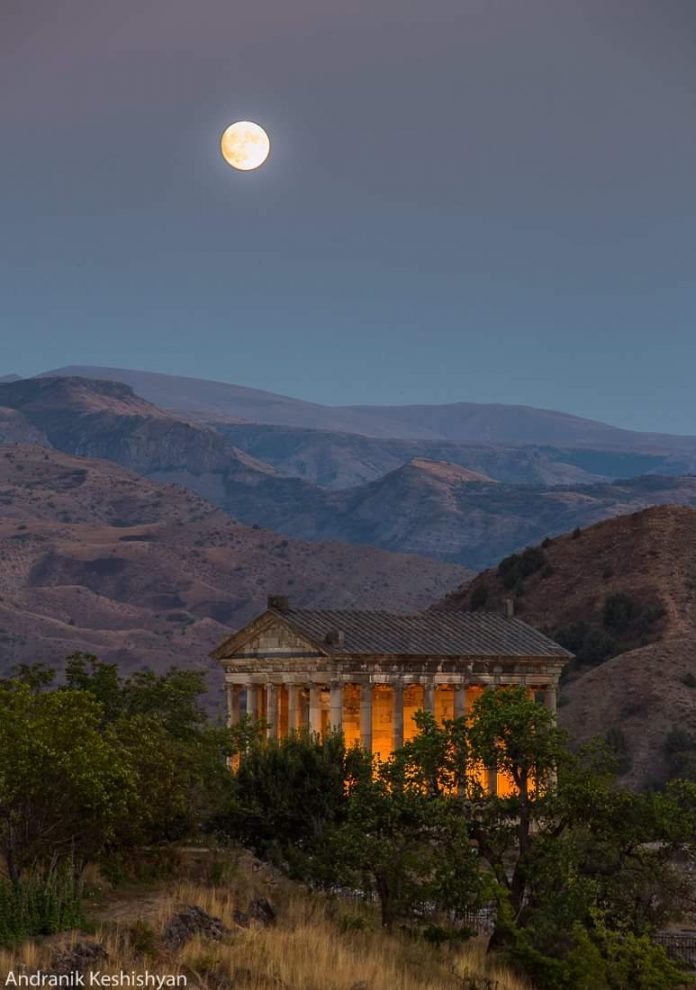 "Garni temple full moon September 2018"
picture made by Andranik from AK Gallery during our wedding in September
The year is ending and a new year is coming. A good time for looking back on the past year and looking forward to the new year. This days when I was contemplating on the past year I was wondering again how much my life shifted in an unseen way. With the climax on the fall equinox when married in Armenia. It is magical how all is going in a divine way when following the heart. It is going beyond all the rational.
The last years were full of magic but I am also aware of the difficult periods I went through in my life personally and I can say you from the bottom of my heart that there were extremely difficult and hard times in my life also, but in the end all was necessary on the path, both the light and the dark. In the end we all go through to different phases in life.
By this I wish all of you all the best wherever you are or where your path leads in this moments. I wish you a good ending of the year and a new year full of magic to come. Because new experiences are waiting for all of us. Always believe and trust because magic is waiting us always. May the heart always guide us.
For me personal 2018 was coming home in Armenia, the land that stole my heart on all levels and feels as deeply coming home. If one day you want to visit Armenia you are always welcome. In 2019 it feels as part of my mission to support the growth of Armenia together with Kristine. Part of that is organizing travels and investing in local Economy and working on the creating of a futur eco village. But all step by step.
For now there are 7 new group travels launched for 2019 and 2020 from which you can find all info on the website.
dates are:
16/06/19 _ 23/06/19
14/08/19 _ 21/08/19
18/09/19 _ 25/09/19
03/07/19 _ 10/07/19
31/07/19 _ 07/08/19
16/04/20 _ 23/04/20
16/06/20 _ 23/06/20
https://www.onderweg.one/events/
(we also deliver individual travel packages, info on the website or contact us for more info)
Have an amazing ending of the year and a year full of magic to come
Greets from the heart
Jan
picture by AK Gallery