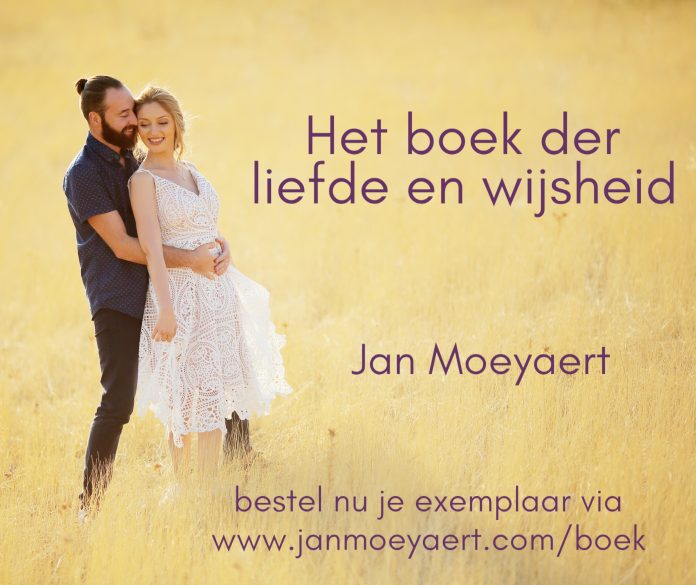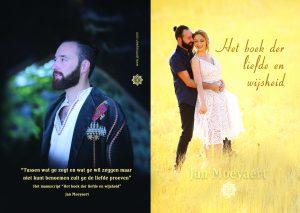 Bij deze ben ik blij om aan te kondigen dat mijn nieuwe boek, "Het boek der liefde en wijsheid" klaar is. Het formulier voor de bestelling kan je hierna vinden. Vul je naam en je mailadres in en vermeld ook het aantal te bestellen exemplaren en je adres. Schrijf daarnaast de gelden via een bankoverschrijving over op rekening Triodos Bank België BE60 5230 8080 0570 op naam van Jan Moeyaert met vermelding "Boek der liefde en wijsheid". (Bic codeTriodos Bank België is TRIOBEBB). De verzending volgt na bestelling en betaling. De prijs van het boek bedraagt 13 euro (prijs inclusief verzending binnen België en Nederland)
Het boek der liefde en wijsheid is een boek met mystieke sleutels voor eenieder die zich met zijn of haar ware zelf en de bron wenst te verbinden. Het boek telt 60 pagina's en bevat een manuscript met mystieke poezie die diepe wijsheid bevatten. Iets verderop enkele recensies die ik ontving van lezers
Met de aankoop van het boek steun je ook de geplande projecten die Kristine en mezelf in de toekomst willen realiseren in Armenie. Alle opbrengsten van het boek gaan immers integraal naar het toekomstig Eco Village project dat Kristine en mezelf in de toekomst graag in Armenië willen realiseren.
Bestel vandaag nog je exemplaar en ontvang jouw boek binnen enkele dagen bij jou thuis in de bus.
Heb je interesse om het boek bij jou in de zaak aan te bieden of ken je een plek waar het boek kan worden aangeboden, stuur me dan gerust ook een berichtje …
Praktisch vragen over bestelling mail gerust naar info@janmoeyaert.com
Omdat het perspectief van de lezer soms meer zegt over het boek hierbij ook enkele reacties die ik nadien van mensen ontving die het boek hebben besteld en gelezen
– Dag Jan, Ik heb net je boekje met veel aandacht uit gelezen of beter gezegd je manuscript over de liefde en de wijsheid. Een zeer inspirerend boekje Jan! Ik heb zelfs het gevoel dat je het boekje niet kán uitlezen, het laat zich opnieuw lezen, en opnieuw…en op opnieuw… . Het is zó diepzinnig, spiritueel en filosofisch geschreven en toch bevattelijk voor iedereen. Het voelt alsof je de pionier bent van 'het universele hart' alsook de drager van 'de goddelijke ziel', dit voorbij elke religie of levensbeschouwing. Hoewel reïncarnatie en visioenen mij vreemd zijn meen ik toch de boodschap begrepen te hebben van je profetieën. Ik hou van je gevleugelde woorden en doorleefde metaforen. Dat smaakt naar méér. Dus asjeblieft Jan, blijf schrijven. Dat is wat je ongetwijfeld het beste kan!
– In één adem uitgelezen, een prachtig pareltje
– Heb het boek vandaag in mijn brievenbus gevonden, gelijk beginnen lezen en ontroerd door de mooie teksten Dankjewel Jan
Liefs en hartegroet,
Jan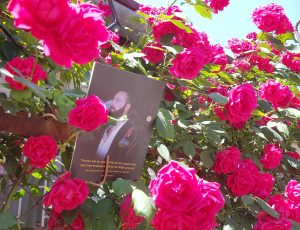 —————————————————————————
Het boek der liefde en wijsheid is mijn tweede boek
De titel van mijn eerste boek is "Onderweg" en is momenteel niet meer verkrijgbaar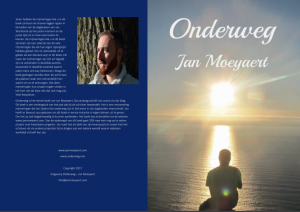 schrijf je in op de nieuwsbrief om op de hoogte te blijven van toekomstige uitgaves en publicaties
---
here you will find more info about the books i am writing
the publication of my books are currently only available in Dutch
English versions and other languages will follow in the close future
subscribe for the newsletter and I will keep you informed about releases and new publications
---