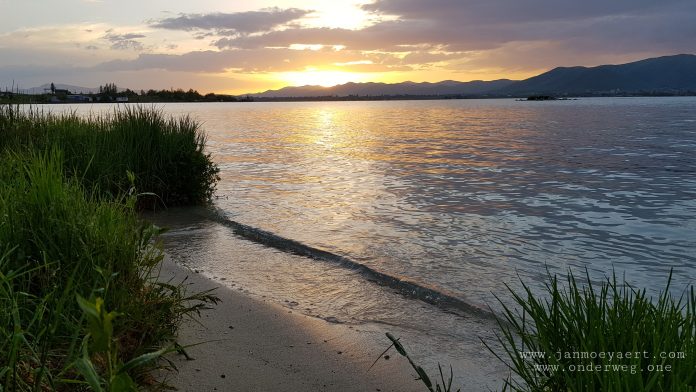 ---
Sevan lake, Armenia
<Dutch version see below>
In a lot of places in the world the summer is starting and so in a lot of places it is also getting pretty hot. Also in Armenia summer is started. In a lot of countries it is common for people to go to the sea in summer when it is hot. But here in Armenia there is no sea but there is a big lake at an altitude of 1900 metres which in some kind of way can be seen as a sea with its size of 1400 square kilometers. Sevan lake is also one of the highest located big lakes in the world. The lake is also only a 50 min drive from our home and B&B. For a lot of Armenian people and people from Yerevan and other places in Armenia lake Sevan is also a common summer destination both for single day trip or longer period. Always welcome in our B&B and to make a trip to this beautiful lake.
The picture I made recently during a trip to the lake
Greets and have a good summer,
Jan
www.janmoeyaert.com
More info about our B&B
https://www.onderweg.one/goldenapricotarmenia/
<Nederlandstalige versie>
Meer van Sevan, Armenië
Ook hier in Armenië is net zoals op vele andere plekken in de wereld de zomer gestart. In veel landen is het gebruikelijk dat mensen in de zomer naar de zee gaan als het warm is. Hier in Armenië is er geen zee maar er is wel een groot meer gelegen op een hoogte van 1900 meter. Op de een of andere manier kan het zo ergens ook wel worden gezien als een soort zee gezien de oppervlakte van 1400 vierkante kilometer. Het is zo ook een van de hoogst gelegen grote meren in de wereld. Het meer ligt op slechts 50 minuten rijden van ons huis en B&B. Voor veel Armeniërs en mensen uit Yerevan en andere plaatsen in Armenië is het meer van Sevan een populaire zomerbestemming zowel voor een dagtrip als voor langere periode. Altijd welkom bij ons hier in de B&B alsook voor een bezoek aan dit prachtige meer.
De foto heb ik recent gemaakt tijdens een trip naar het meer
Hartegroet en alvast fijne zomer
Jan
www.janmoeyaert.com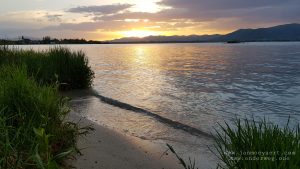 More info about our B&B
https://www.onderweg.one/goldenapricotarmenia/