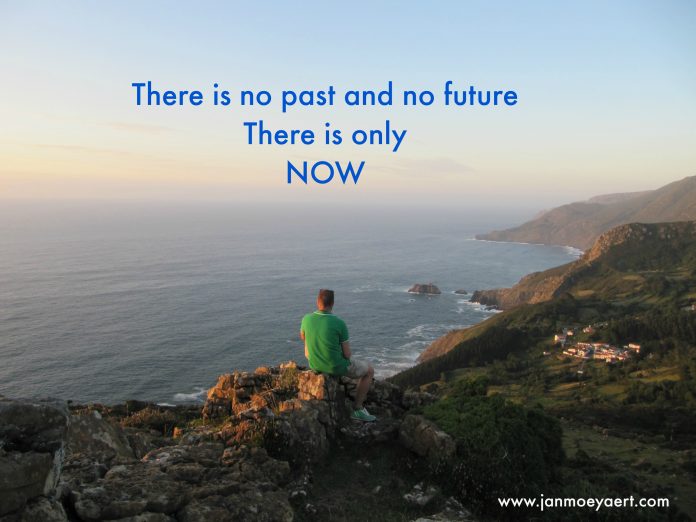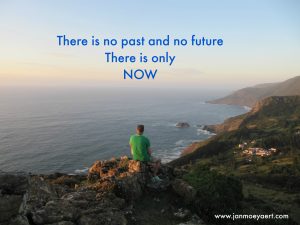 Leven in het moment
In een wereld waarin de focus zo vaak op morgen en de lange termijn is gericht is de uitdaging erin gelegen om ten volle in het moment te leven … Ik zal sparen voor later, ik zal op mijn pensioen gaan op mijn 65ste, ik zal dat morgen wel doen, … Het zijn zaken die we allemaal wel kennen … Maar wat is morgen meer dan een illusie? En wat is later meer dan een bestemming buiten jezelf die nooit komt? Wat is pensioen meer dan een illusie wanneer je komt te overlijden nog voor je die leeftijd bereikt? Het enige wat echt is dat is datgene wat nu is … Waarom dromen over later als je weet dat later toch nooit komt? Is dromen over later eigenlijk niet meer dan een uitstel van wat je eigenlijk liefst van al in het moment zou willen doen? Nodigt het leven niet uit om dromen niet op te bergen in een koffertje op je nachtkastje maar om ze ten volle te leven in het moment? Wat zou jij doen als je zou weten dat je leven hier en nu binnenkort eindigt in dit fysieke leven? Wat zou je niet langer sparen voor later?
Knuf,
Jan
Living in the moment
In a world where there is so much focus on tomorrow and the long term the challenge is to live fully in the moment … I will save money for later, i will retire when i am 65, i will do that tomorrow, … Things we all know … But what is tomorrow more then an illusion? And what is later more then a destiny outside yourself that never comes? What is retirement more then an illusion when you die before you reached the age of 65? The only thing that is real is that what is now … Why dreaming about later if you know it will never come? Is dreaming about later after all nothing more then something you would actually love to do in the moment? Does life not invite us to not put our dreams in a box but simply live them in the moment? What would you do if you would know that soon your fysical life would end right here right now? What would you not longer safe for later?
Hug,
Jan